WALK IN FRAMING CUSTOMERS ARE WELCOME
CUSTOMERS WITH APPOINTMENTS WILL BE GIVEN PRIORITY
TO AVOID A WAIT OR HAVING TO RETURN, PLEASE CALL TO MAKE A FRAMING APPOINTMENT at
336-778-0060 or EMAIL: tanglewoodart@bellsouth.net

Tanglewood Art takes pride in offering creative picture framing uniquely designed for each customer. Protecting your memorabilia, art, and artifacts with care and appropriate framing for longevity is Tanglewood's utmost concern.
We take pride in delivering impeccably crafted products on time and for a fair price. We use only frame moldings, mats and other materials by leading manufacturers, and carefully assemble each project in our shop.
Our design process begins by helping you choose from our samples, the frame, mats and other materials that suit the artwork and your lifestyle, using our combined 47 years of framing design experience. Our goal is to give you a product that will last for years to come both in style and in durability.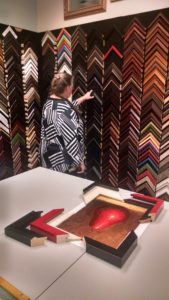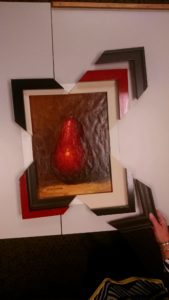 Tanglewood Art's selection is unrivaled. With over 3000 molding corner samples, 2200 mat samples and 12 glazing choices available to design your framing, our offerings are unparalleled. Whether you want a contemporary or traditional design, basic or extravagant, avant garde or historically accurate, Tanglewood Art has choices to make your design come to life.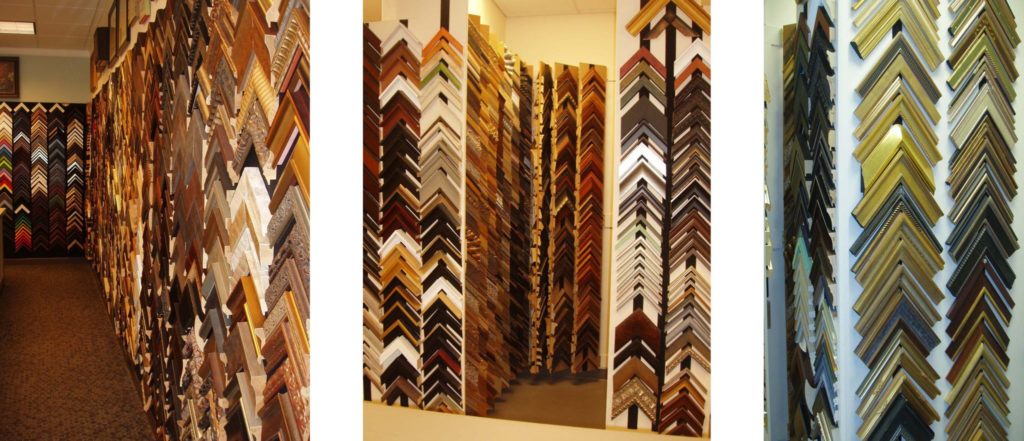 Tanglewood Art offers exceptional quality. Our belief is: What you can't see inside the frame is as important as what you do see. You can be assured your framing will be executed with care, your artwork will be protected, and your framing will be completed as it was promised and designed.
Tanglewood Art stands behind their work. Should you ever encounter a defect in materials or workmanship, we will repair or replace it. We will take the time needed to design your framing to your satisfaction; however, if you are not satisfied with the design once it is hung, we will work with you to correct the design. Tanglewood Art seeks a long-term relationship with our customers and will do what it takes to make sure you are satisfied.
Things we have framed:
| | | |
| --- | --- | --- |
| Acrylic and oil paintings | Feathers | Price Charts |
| Advertisements | Fishing Lures | Prints |
| Animal skins | Flags | Puppets |
| Announcements | Flowers | Puzzles |
| Antique photographs | Golf Balls, Tees, Pencils, Clubs | Quilt |
| Arrow heads | Guns | Quiver |
| Awards | Hats | Records |
| Baseball Cards | Historical documents | Reproductions |
| Baskets | Horsehair | Ribbons |
| Belt buckles | Insects | Rugs |
| Blueprints | Invitations | Sand |
| Books | Jerseys | Stained glass |
| Bouquets | Jewelry | Scarves |
| Bow and arrows | Knives | Scrimshaw |
| Business Cards | Leaves | Sculptures |
| Calendars | Lithographs | Sea shells |
| CDs | Magazines | Shoes |
| Certificates | Maps | Silks |
| Children's art | Marquetry | Skateboards |
| Christening Gowns | Masks | Stamps |
| Clothing | Medals | Tableware |
| Coins | Menus | Tapestries |
| Cross stitch | Military dog tags | Teeth |
| Digital photographs | Mirrors | Textiles |
| Diplomas | Musical instruments | Tools |
| Dog collars | Newspaper articles | Two sided art |
| Dog tags | Obituary | Utensils |
| Drawings | Paper money | Violin |
| Embroidery | Patches | Watercolors |
| Etchings | Posters | Wine Corks |
| Exit plans | Photographs | X-Rays |
| Family trees | Plaques | Yo-Yo |
| | | Zodiac |
Save
Save
Save
Save
Save
HOURS:
Tuesday – Friday 10:00am – 6:30pm
Saturday 9:30am – 1:30pm
Monday & Sunday – Closed
ADDRESS:
4152 Clemmons Road, Clemmons, NC 27012
PHONE:
336-778-0060
EMAIL:
tanglewoodart@bellsouth.net